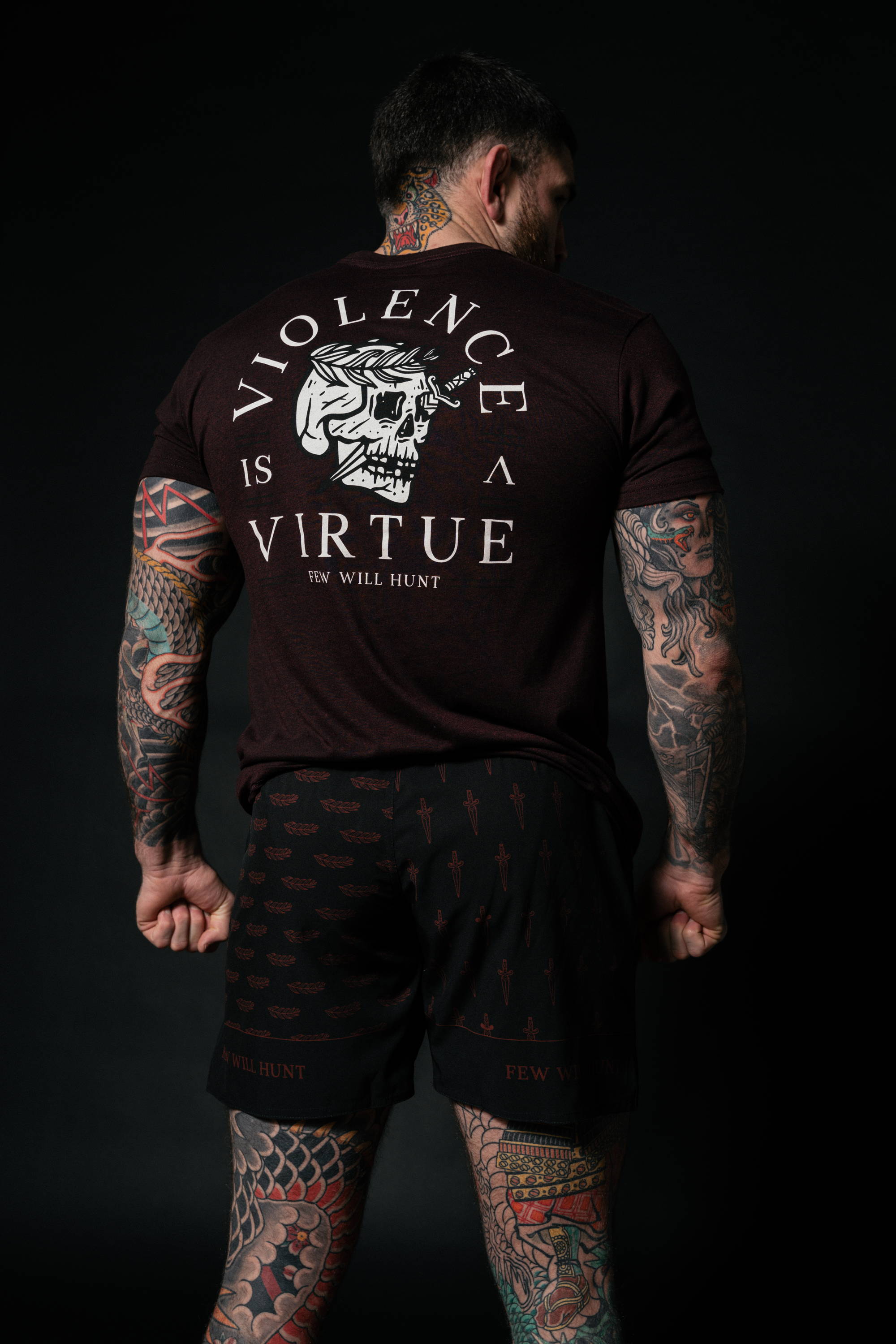 SEAN BRADY, UFC WELTERWEIGHT FOR VIAV BY FEW WILL HUNT
"THE CAPACITY
FOR VIOLENCE
AND
THE CAPABILITY
OF CONTROL."
You are strong, sharp, skilled,
And, most importantly,
You are a master of self —
A master of your all.
You have the capacity for violence,
And the capability of control.
this makes you both
powerful and peaceful —
It makes you strong,
It makes you a savior in society,
And it makes your violence… virtuous.