Full disclosure:
Over the past few months, we had an issue—
Our shipping and delivery speed was unacceptable at times.
Listen, FWH isn't your typical "apparel company."
We don't even consider ourselves as such, actually—
So we don't play the "it's left our warehouse, it's out of our hands" game.
We don't pass the buck to our shipping carriers.
What we do is…
Whatever it takes. (One of our core values at HQ!)
We know that you rely on your FWH gear to motivate yourself, 
To inspire those around you, and
To let society know what you're about…
All hard work and no handouts.
So when you place an order with us, you need it fast.
I'm writing you to take FULL ownership of our delays—
And tell you exactly what we've done about it.
Breanna and Caroline put in hard work as only Eagles can, and now:
✔️ We ship your order same day when you place it before noon EST
✔️ Caroline includes a surprise in your order because we've got nothing but love and appreciation for you
✔️ East Coast Eagles receive their orders within 2 business days on average
(If you're within driving distance of our Philly HQ, it's next-day delivery at times!)
✔️ West Coast Eagles receive their orders within 5 business days on average
In the past 7 days, over 20% of our orders have arrived early,
And our average delivery time is 4 days, no matter where you are in the great U.S. of A.!
Number don't lie—
But I still want to prove it to you.
Put us to the test!
Once your gear delivers, reply here and let me know if you're happy with our speed.
Always improving for you,
Joey
P.S.
Speaking of improvement— please know this isn't a victory lap. 
We will
never
stop improving for you, so next up is:
◾️Offering expedited shipping options (same-day and next-day) for those tight turnarounds (gifts, competitions, just-gotta-have-its, etc.) and
◾️Cheaper international shipping rates for our fellow Eagles in over 100 countries around the globe
Yesterday was the birthday of my biggest influence: A writer, A painter,A scientist,A strategist,A mathematician,And a man I never met.As I sat on an orange plastic chair in my elementary school li...
Read more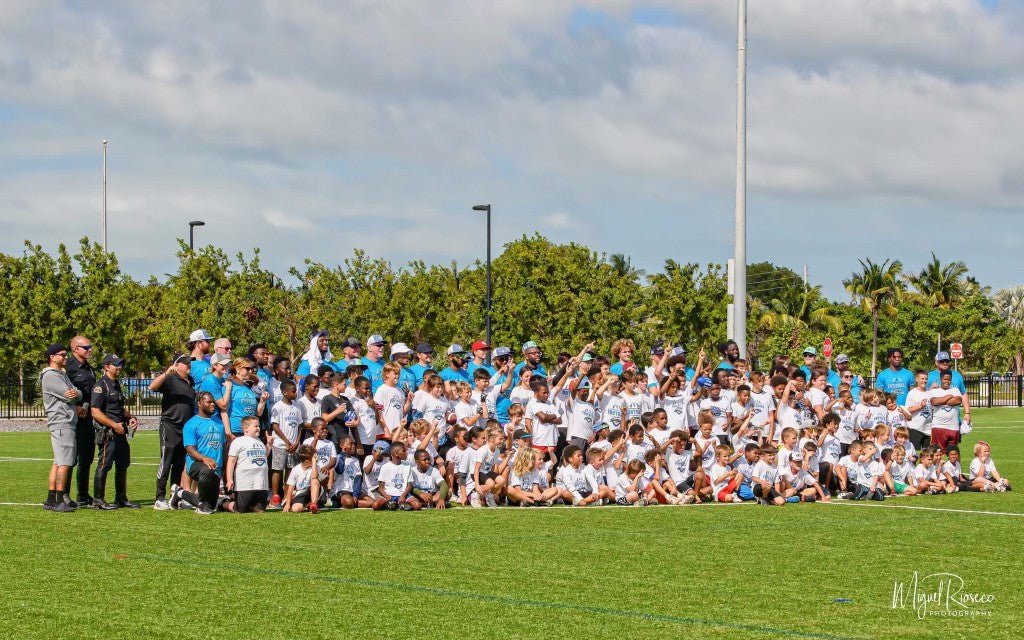 The Thompson Family Football Camp
This February, we had the privilege of outfitting 150 youth football players who took the field in Florida for the First Annual Thompson Family Football Camp ran by my good friend, and Carolina Pan...
Read more