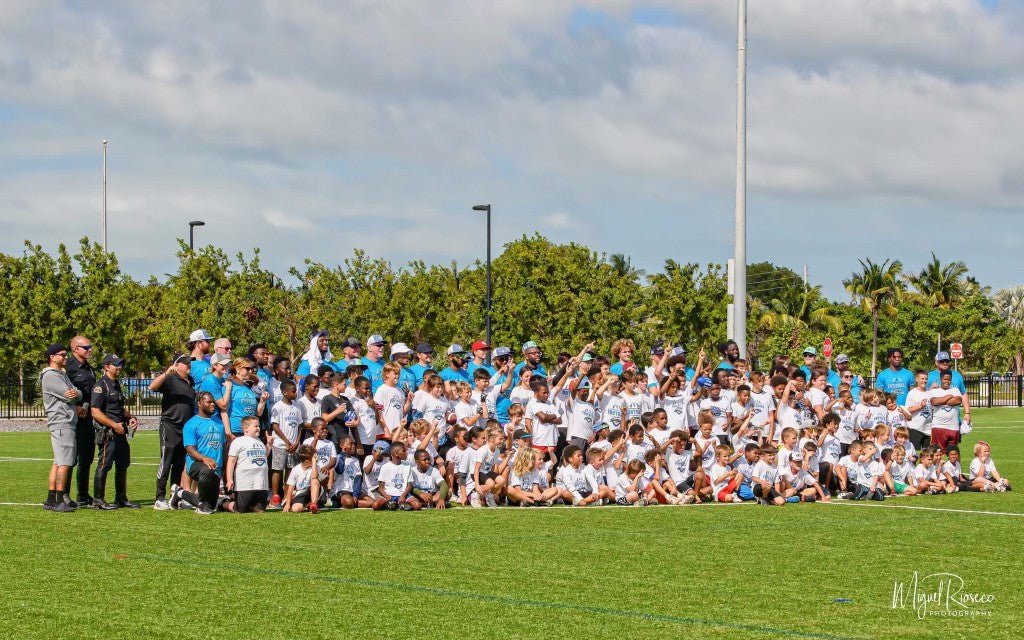 The Thompson Family Football Camp
This February, we had the privilege of outfitting 150 youth football players who took the field in Florida for the First Annual Thompson Family Football Camp ran by my good friend, and Carolina Panthers Tight End, Colin Thompson. 
Colin's teammates and friends, Ian Thomas, Stephen Sullivan, Mehki Sergeant, NFL coaches, and the players wives helped coach the youth from the professional ranks. They spent their time developing all aspects of the game from the agility of a receiver to the mentality of a champion. 
"It was an unbelievable turnout, a great environment, the support from all the local businesses here is important to us. I'm at a loss for words. Everybody, the parents, the people bringing everybody down from all over. It was just an incredible day," said Colin.
When Joey and I started this movement, we dreamed of developing the minds, bodies, and spirits of the youth to breed the next generation of hard workers. I am grateful that Colin asked us to be a part of this event.
We are changing the world one hard worker at a time.
-DB
"Wu-Tang Clan ain't nuthing ta f— wit!!" Blared out of my TV at 6:30 am this morning. As I scrambled for the remote, my six-year-old daughter pumped her fist in her princess pajamas. I frantically ...
Read more