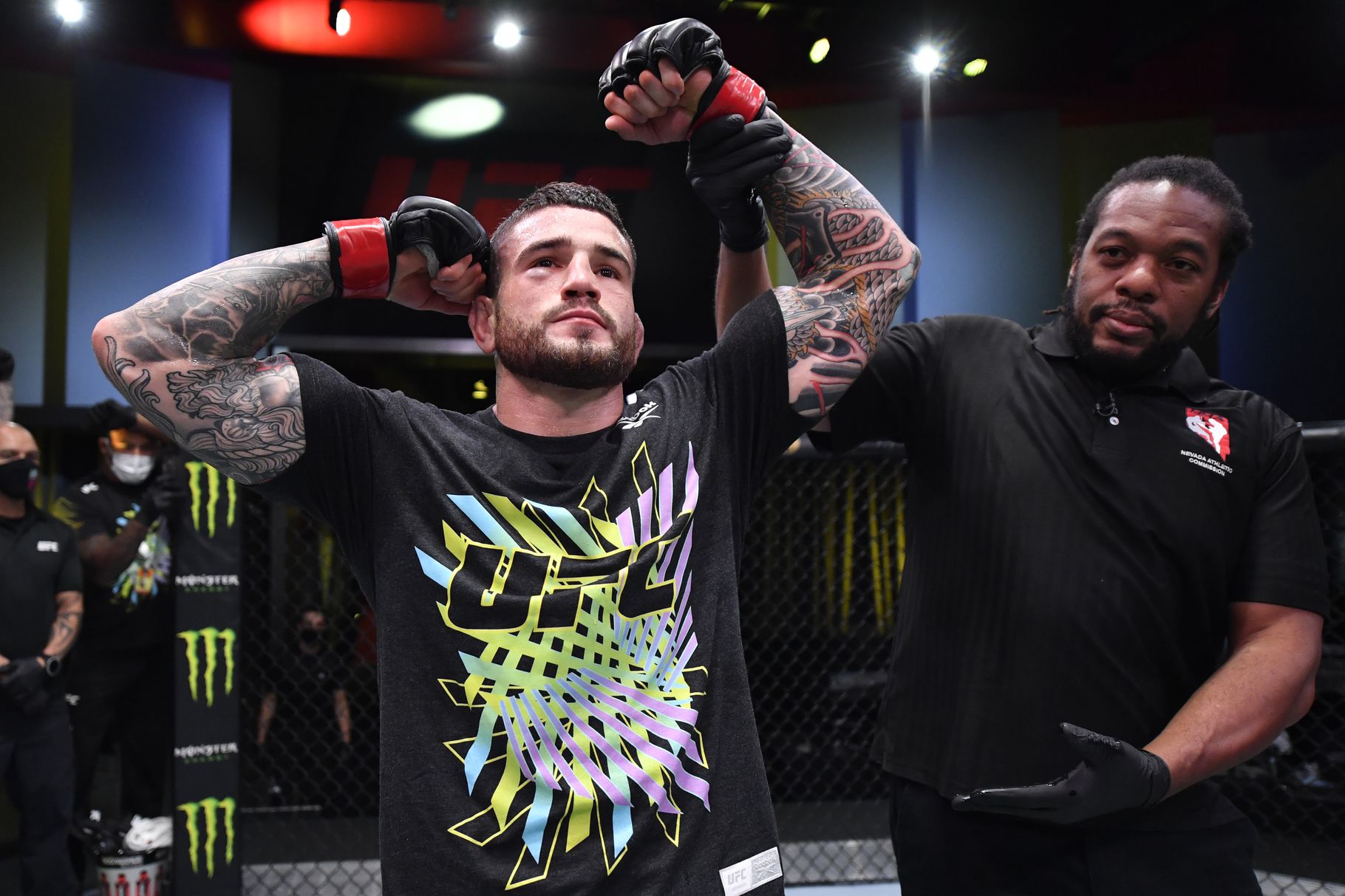 Goodnight! Few Will Hunt Athlete Sean Brady chokes out Aguilera at UFC Vegas 8
Congratulations to the hardest worker in the Few Will Hunt community, Sean Brady, for a definitive win by submission at UFC Vegas 8.
As Dana White, President of the UFC, said leading up to the fight:
"All [Sean Brady] has been doing is winning for 8 straight years... This guy is a problem that nobody has been able to figure out yet."
And win he did. In round two of the fight, Sean upheld his undefeated record by seizing the opportunity to take Aguilera to the ground and finish him with a nasty mounted guillotine choke.
Please join us in congratulating Sean on his victory and continued undefeated record!
STILL UNDEFEATED.

If @SeanBradyMMA gets a hold of your neck, it's over.

Action is live on @ESPN & #ESPNPlus pic.twitter.com/Dzl4GJ7fuH

— UFC (@ufc) August 29, 2020
From mmafighting.com:
Sean Brady earned his first finish in the UFC with one of his favorite submissions.

The undefeated prospect out of Philadelphia saw an opening for a guillotine choke in the second round of his fight against Christian Aguilera and once he had it locked in, there was no letting go. Brady secured the submission and then moved into the mount position where Aguilera refused to tap but eventually went to sleep from the choke.

The fight came to an end at 1:47 in round two.

"I literally submit people with that every, single day," Brady said while noting he won a regional title with that same guillotine choke. "I knew once I got it on there, I could finish it. The more I believe in myself, the more I can beat these guys up."

While the fight came to a close on the ground, Brady showed his willingness to trade hands with Aguilera in the opening round as both fighters were throwing heavy leather. Brady ended up opening a cut over Aguilera's eye, which proved he wasn't afraid to test his striking against another power puncher.

Round two saw a change in strategy, however, as Brady jumped on the chance to grab the guillotine choke in a scramble with Aguilera. Once his arm was locked in, Brady just continued to roll with Aguilera until he finally ended up in the mount with the guillotine getting tighter and tighter.

Content by SB Nation