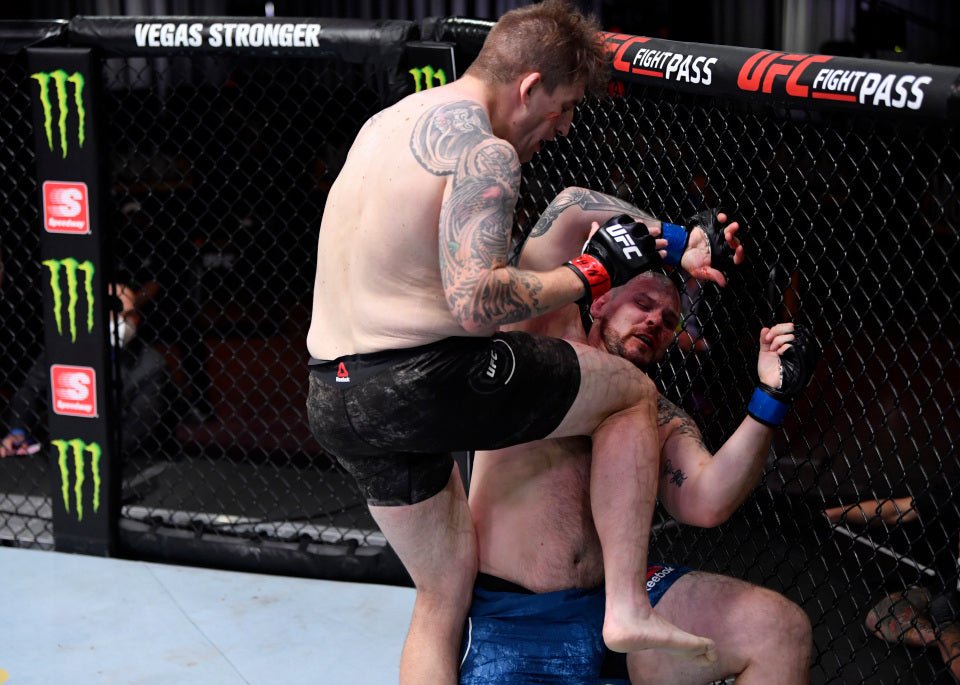 Few Will Hunt Ambassador Chris Daukaus wins UFC Debut
Congratulations to our very own Chris Daukaus for a surgical attack and victory during his UFC debut!
Chris has been working hard for almost 10 years for this moment... and he certainly rose to the occasion. After delivering a savage knee to Parker Porter, he bowed to the camera to send a message — he has arrived.
Join us in congratulating Chris on his victory!
HAND SPEED FOR DAYS! 😳@ChrisDaukausMMA - welcome to the UFC!

📺 Action continues on @ESPN pic.twitter.com/Rl3dLrbx6c

— UFC (@ufc) August 15, 2020
From mmafighting.com:
Chris Daukaus made the most of his short-notice UFC debut with a highlight-reel knockout that he'll remember for the rest of his career.
The Philadelphia police officer and heavyweight fighter put together a staggering combination of punches that had opponent Parker Porter on wobbly legs, but it was a devastating knee strike that ultimately ended the fight at 4:28 in the opening round.
The fighters were out of the gate quickly with both throwing bombs from the very first exchange. Unfortunately for Porter, it was Daukaus who constantly beat him to the punch with fast hands and a long reach.
Daukaus earned a knockdown midway through the round with he clipped Porter with a short right hand but he couldn't quite put him away.
That wasn't the case when Daukaus unleashed a combination that saw him connect with several shots in a row and Porter was immediately rattled. Porter backed towards the cage and turned away for just a moment and that's when Daukuas unleashed the knee that ultimately ended the fight.
Now, Daukaus joins the UFC heavyweight division with an impressive win in his debut as he looks forward to his future inside the octagon.
They wait for it to come; we become it
Are you living passively and waiting for it? Or are you living intentionally and taking it? The most difficult part of becoming is the start. Rely on your willpower to kickstart your new habit an...
Read more